Radiology has seen an unprecedented, exponential trend toward remote reading during the COVID-19 pandemic. This profound shift brings teleradiology to the forefront and may change its path forward.
Mindy Yang, MD, associate director of imaging informatics at Temple University in Philadelphia, traced the evolution of remote reading over the last three decades.
"In the 1990s, teleradiology was predominantly utilized for outsourcing overnight and weekend work," Dr. Yang said. "At that time, radiology leadership had a fairly negative opinion of this external use of remote reading."
Concerns over the early use of teleradiology included the potential for commoditization, lower reimbursements, lower quality reads, decreased face time with patients and/or referring physicians, a lack of proximity to technologists and regulatory/credentialing burdens.
She said opinions shifted with the growing acceptance of teleradiology and its advantages, including the ability to cover volume demands and staffing shortages and to provide 24/7 subspecialty expertise and improved access for rural, critical and other underserved populations.
The COVID-19 pandemic necessitated a rapid transition to remote capabilities, requiring immediate acceptance by leadership, IT infrastructure, a new approach to education and altered workflows.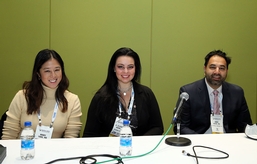 Dr. Yang said the 'new normal' has been positively received by radiologists. In a survey of attendings administered by U.S. radiology residency program directors, 55.9% of respondents perceived enough benefit to continue their altered workflows post-pandemic, citing decreased stress levels and interruptions without changes in their rapport with other physicians.
"Teleradiology, appropriately delivered and supported, can help improve much needed access to high quality patient-centered care, relieve physician burnout, and work synchronously with on-site radiologists to fulfill the diverse missions of this specialty in a new era," Dr. Yang concluded.
Setting Up for Successful Remote Reading
Delivering his presentation virtually, Samir Sunil Shah, MD, vice president of clinical operations for Radiology Partners, shared tips for setting up a remote reading station at home.
To construct the ideal at-home reading station, he suggested choosing a small room without windows on a separate floor from the active areas of the home. He recommended dimmable lighting, carpeting for sound proofing, a u-shaped desk and a desktop microphone. In addition to a wired modem with a router to provide dedicated bandwidth, he recommended using a gaming mouse with multiple buttons that can be mapped to specific functions.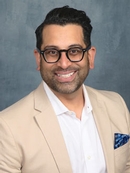 "Don't skimp on your office chair," added Dr. Shah, daytime remote president of Matrix Radiology at Radiology Partners. "You'll also need a high quality monitor. Laptops aren't bright enough to read from."
To be most efficient, he puts his cellphone in another room to focus on reading and performs administrative tasks at the end of the day. He also recommended preparing for the workday, taking breaks and eating well throughout your shift.
K. Elizabeth Hawk, MD, PhD, added her perspective as a radiologist, consultant and professor — all roles she performs remotely.
"Teleradiology is a choose your own adventure that gives radiologists many different ways to construct their team, even over the course of the workday," said Dr. Hawk, clinical assistant professor of radiology at Stanford University.
Remote reading delivers advantages to the field of radiology, including fostering diversity by providing more opportunities to women and minorities, and to radiologists personally, by building a culture of work-life balance.
"I believe one of the dangers of disruptions like the pandemic, is that they can deepen existing inequities," Dr. Hawk said. "Access to care remains an issue and it's important for patients to see a diverse team of caregivers."
On the downside, practices utilizing remote reading need to creatively address the needs of individual radiologists — and radiologists need to set healthy boundaries.
Hybrid Work Environment Poses Unique Challenges for Education
Global radiology education is thriving as a result of the greater reliance on teleradiology, said Omer Awan, MD, associate vice chair of education at the University of Maryland School of Medicine.
"The landscape of education has changed because of COVID-19," Dr. Awan said. "The emergence of video conferencing, asynchronous models and virtual readouts are things we never would have imagined before the pandemic."
Dr. Awan enumerated the pros of remote education — from reduced commute times and increased faculty productivity to the ability to take on additional trainees. He also addressed the cons, including the inability to learn from body language and visual cues and a loss of camaraderie and mentorship.
"One-on-one teaching is special," he said. "Can we ever replace in-person learning?" He said opinions are divided. According to a poll on remote education:
46% trainees prefer strictly in-person readouts; 36% are opposed to hybrid readouts.
38% of faculty prefer strictly in-person readouts; 29% are opposed to hybrid readouts.
"The future will most likely utilize a hybrid model of in-person and virtual lectures and in-person and virtual readouts," Dr. Awan said. "Departments must invest in resources to sustain this model by providing a safe environment to ask questions, increasing engagement using audience response technology, and optimizing IT infrastructure with split screens for prior studies and two-way screen share."
Access the presentation, "The New Normal: Home Workstations, Teleradiology and Remote Reading," (R2-CIN23) on demand at Meeting.RSNA.org.