The 107th Scientific Assembly and Annual Meeting Program is dedicated in memory of Sanjiv S. Gambhir, MD, PhD, and Lawrence W. Bassett, MD.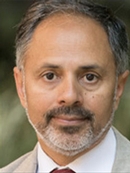 Dr. Gambhir was a highly distinguished physician-scientist whose methods in molecular imaging and in vitro diagnostics revolutionized early cancer detection and management strategies. Dr. Gambhir was the Virginia and D.K. Ludwig Professor in Cancer Research, chair of the Department of Radiology and director of the Molecular Imaging Program at Stanford.
Dr. Gambhir received RSNA's 2009 Outstanding Researcher Award, delivered the 2010 RSNA New Horizons Lecture and the 2019 RSNA Annual Oration in Diagnostic Radiology.
Dr. Gambhir received several prestigious awards in the field of biomedical imaging, including the 2020 European Society of Molecular Imaging (ESMI) annual award, the Institute of Electrical and Electronics Engineers (IEEE) Marie Sklodowska-Curie Award, the Hounsfield Medal from the Imperial College of London, the Tesla Medal from the United Kingdom Royal College of Radiologists, and the George Charles de Hevesy Nuclear Pioneer Award from the Society of Nuclear Medicine.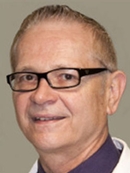 Dr. Bassett was considered one of the founders of breast imaging, internationally known for his role in the development of the Mammography Quality Standards Act (MQSA) and his role as a founding member of the American College of Radiology (ACR) Committee for Standardized Mammography Reporting, which developed the Breast Imaging Reporting and Data System (BI-RADS®). He was a professor emeritus of radiological sciences at the University of California, Los Angeles (UCLA).
Dr. Bassett was the Iris Cantor Endowed Chair of Breast Imaging at UCLA from 1992 until his retirement in 2016. Dr. Bassett gave the 2007 RSNA Annual Oration in Diagnostic Radiology. He received gold medal awards from the American College of Radiology (ACR) and the Society of Breast Imaging (SBI). The American Board of Radiology presented him with its Distinguished Service Award and its Lifetime Service Award.