RSNA 2021 attendees will learn the fundamentals involved in bringing new ideas to life at MESH™ Incubator Presents: The CORE Healthcare Innovation Bootcamp, an all-day event featuring AI, Digital and More on Monday morning and Crucial Aspects to Successful Implementation on Monday afternoon. The sessions are for anyone interested in getting involved in innovation; no prior knowledge or experience required.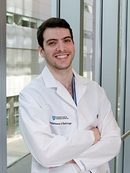 "I want attendees to leave galvanized and to think, when they see a problem, not that they can't solve it, but that they can," said Marc Succi, MD, emergency radiologist and executive director of the Medically Engineered Solutions in Healthcare (MESH) Incubator at Massachusetts General Hospital (MGH). He is also faculty at Harvard Medical School (HMS). "They should leave the sessions with a basic understanding of the innovation lexicon so they can work together with other innovators to improve patient care."
MESH Incubator is a first-of-its-kind physical division at MGH designed to help physicians transform ideas into practical inventions. It was founded to provide a structured framework to turn ideas into patented inventions and entrepreneurial ventures.
The boot camp is the first opportunity for those beyond MGH, HMS, Brigham and Women's Hospital (BWH) and Massachusetts Institute of Technology to experience a compressed version of the highly successful program.
During the sessions, topics will range from the basics of artificial intelligence (AI), machine learning and digital health, to how to start a company and pitch, patent and license your innovation. Diversity in technology, starting your own research lab and copyrights and trademarks will also be covered, along with leadership, common challenges and identifying sources of funding.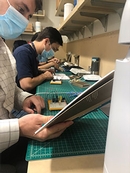 Seven additional experts will present, including RSNA 2021 keynote speaker James A. Brink, MD, MGH radiologist-in-chief and BWH chair of radiology. Katherine P. Andriole, PhD, director of research strategy and operations at the MGH and BWH Center for Clinical Data Science, will lead an AI demo for participants, who are encouraged to bring their laptops so they can begin to develop an AI model of their own.  
Diversity and Inclusion Increase Innovation
"Innovation is just as important as reading a chest X-ray," Dr. Succi said, who envisions a future where an innovation rotation is required at every medical school. "We have to be all-inclusive of faculty, researchers, trainees, ancillary staff and administrators, and by democratizing innovation and education, we'll increase our overall output. And for radiology specifically, it's going to increase our position as a value player."
He hopes those who participate in the boot camp will take the basics and culture of innovation back with them to teach their colleagues and serve as a resource.
MESH Sessions
Both MESH Incubator sessions will be held on Monday, Nov. 29.
MESH Incubator Presents: The CORE Healthcare Innovation Bootcamp: AI, Digital and More will be held from 8 a.m. to noon. (M1-RCP25)
 MESH Incubator Presents: The CORE Healthcare Innovation Bootcamp: Putting It Together – Crucial Aspects to Successful Implementation will be held from 1 p.m. to 4:30 p.m. (M4-RCP26).