Radiologists tackled the topic of global climate change Wednesday afternoon, uncovering the ways in which health care—and radiology, in particular—contributes to the global crisis and offering strategies for reducing that impact.
Moderator Kate Hanneman, MD, opened the educational course, sponsored by the RSNA Professionalism Committee, with an overview of the causes of climate change and its impact on the environment and human health.
"There's been increasing interest in this topic from radiologists and radiological societies that recognize the importance of reducing their impact on climate change," said Dr. Hanneman, associate professor of radiology at the University of Toronto.
Increasingly frequent extreme weather events are wreaking havoc on homes and infrastructure and undermining social determinants for good health, such as livelihoods and access to health care and social support. The World Health Organization estimates that between 2030 and 2050, a changing climate will cause an additional 250,000 deaths per year due to heat stress, diarrhea, malaria, and malnutrition.
"From a health equity perspective, not everyone will be equally affected," she said. "The most vulnerable who contribute the least to climate change will suffer the most."
Health Care Sector Uses Lots of Energy and Creates Lots of Emissions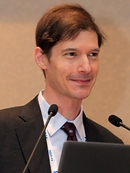 The size and resource intensiveness of the health care industry make it a large contributor to climate change. Jonathan S. Gross, MD, said the global health care sector emits 2 gigatons of CO2 annually. In the U.S., health care emits 7% to 9% of the country's total greenhouse gas (GHG) emissions, about three times more than the European Union's health care system.
"More greenhouse gas emissions does not necessarily imply better outcomes," said Dr. Gross, associate professor of radiology at Texas Children's Hospital, Houston. "Compared to the systems of 10 other Western countries, the U.S. system is least affordable, least equitable and has the lowest overall performance."
The biggest emissions sources are onsite energy generation and supply chain emissions, including packaging, transporting and disposing of purchased goods. Converting from fossil fuels to renewable sources of electricity and employing the five R's—reduce, reuse, recycle, refuse and repurpose—are two strategies for decreasing these emissions.
Supply Chain Can Play A Role
Drilling down into the role radiology plays in climate change, Julia H. Schoen, MD, also pointed to the supply chain—and specifically packaging—as targets for improvement. She suggested opting for high-efficiency heating and cooling systems, reducing air exchanges, relaxing temperature controls, purchasing refurbished scanners and turning imaging equipment off overnight.
"Ask your vendors if they have data on their environmental impact and how you can partner together to work toward environmental sustainability," said Dr. Schoen, a PGY-5 radiology diagnostic resident at Wake Forest University, in Winston-Salem, NC. "Let's envision the world where we come together at the 11th  hour and stop designing products and services that hurt our patients, communities, and families and act on climate change."
Climate Change Starts At Home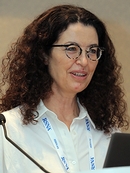 Moving from the workplace to the home environment, Maura Brown, MD, reminded the audience that the choices we make in our day-to-day lives can make a difference in our carbon footprint.
"The decisions that make the biggest difference involve how we move around, how we heat our buildings and water and what we eat," said Dr. Brown, clinical assistant professor of University of British Columbia Radiology.
She said using green cleaning products, recycling and washing in cold water have an impact, but it's low compared to living car-free, flying less and consuming less meat and more plant-based meals.
"It is not possible to recycle ourselves out of the climate crisis," she said. "We absolutely must consume less."
She also recommended opting for electric or solar energy for heating and cooling in the home and electric or induction energy for cooking versus gas.
Physician Advocacy Can Make A Difference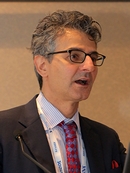 Both Dr. Brown and Reed Omary, MD, MS, stressed the importance of collective action and physician advocacy for creating a healthier and stable climate.
"We must use every bit of influence we have to foster change by embedding these practices in our daily lives and teaching patients the health benefits of plant-forward diets," said Dr. Omary, the Carol D. and Henry P. Professor and Chair of the Department of Radiology at Vanderbilt University Medical Center in Nashville, TN.
Dr. Omary closed the session with a call to action.
"Pick one of the great ideas you've heard here today and do it," he concluded. 
Access the presentation, "Climate Change and Radiology," (W8-RCP38) on demand at Meeting.RSNA.org.