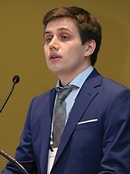 Photon-counting CT (PCCT) is feasible for the imaging of heart defects in neonates and infants, offering superior signal-to-noise ratio and image quality than conventional CT, according to research presented Sunday.
Congenital heart defects are among the most common organ malformations in newborns, with a great variety of mostly complex anatomical conditions. CT is an important imaging method for visualization of cardiac anatomy, especially in surgical planning. However, it carries with it a significant radiation dose that makes it impractical in very young patients.
PCCT has emerged recently as an alternative to conventional CT. It converts X-ray photons directly into an electrical signal, avoiding the intermediate step of conversion by means of a photodiode found in conventional CT. This gives PCCT the advantage of significantly reduced energy and signal loss at the detector site, attributes crucial in imaging young patients.
"Especially in CT examinations of neonates with complex cardiac pathologies, the image quality in relation to the radiation dose is of critical importance," said study co-author and presenter Eric Tietz, MD, from the Department of Diagnostic and Interventional Radiology at RWTH Aachen University Hospital in Aachen, Germany.
Because PCCT is new to the clinical and research space, reliable data is lacking on its utility in cardiac imaging of neonates and infants.
Dr. Tietz and colleagues compared clinical PCCT with a third generation dual-source CT (DSCT) scanner in 109 children, including 57 males and 52 females. All participants had clinical indication for cardiac CT. Of the 109 subjects, 84 underwent contrast enhanced DSCT and 25 had PCCT. The researchers calculated effective children's radiation dose, along with signal-to-noise-ratio (SNR) and contrast-to-noise-ratio (CNR). Four readers rated axial and 3D image quality on a 5-point Likert scale.

PCCT Gives Improved Image Quality with Lower Dose
The mean SNR was 46.3 for PCCT compared with 29.9 for DSCT. Mean CNR was 62.0 for PCCT compared with 37.2 for DSCT. The SNR-dose-ratio and CNR-dose-ratio were also considerably higher for PCCT compared with DSCT.
The mean overall image quality as rated on the 5-point Likert Scale was 4.17 for PCCT compared with 3.16 for DSCT.
"PCCT of newborns with congenital heart defects offers significantly higher signal-to-noise-ratio and contrast-to-noise-ratio compared to conventional CT," Dr. Tietz said. "Experts also rated the overall image quality of PCCT, including 3D reconstructions, as superior to that of conventional CT. At the same time PCCT offers a slightly lower radiation exposure."
The researchers are imaging more infants and neonates with PCCT so that patient numbers will be equal to those of the DSCT group. They also plan to study the effect of lowering the tube voltage from 90 kV to 70 kV.
"Future efforts must now focus on further technical optimization, such as a lower tube voltage, to further reduce the radiation dose," Dr. Tietz said. Additional plans include testing PCCT for more advanced applications such as quantification of ventricular function, myocardial mapping, late enhancement and perfusion measurement.
Access the presentation, "Photon Counting Computed Tomography (PCCT) of Congenital Heart Defects in Neonates and Infants: Initial Experience Regarding Radiation Dose, Image Quality and Examination Duration," (S1-SSCA01-1) on demand at Meeting.RSNA.org.