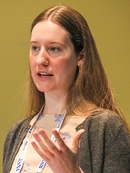 Research from four hospitals in Massachusetts identified the groups most affected by delays in cancer imaging during COVID-19.
Ottavia Zattra, MD, researcher in the MESH Incubator at Mass General Brigham, presented new data exploring these socio-economic disparities in cancer imaging utilization during a Monday morning session.
"During the pandemic, medical institutions reduced non-essential specialty health care services to curb COVID-19 transmissions," said Dr. Zattra, a resident physician at the Hospital of the University of Pennsylvania, Philadelphia. "Cancer care delivery was severely impacted, with declines in cancer-related visits, chemotherapy sessions, surgeries and cancer screenings."
Previously published research has demonstrated that cancer imaging utilization declined significantly from March through May of 2020.
"Our objective was to look at the differential trends based on socio-economic and demographic factors." she said.
Study Looked At Four Different Time Periods During the Pandemic
In the study, Dr. Zattra and colleagues retrospectively analyzed cancer imaging utilization among patients by age, race, language and insurance type at Massachusetts General Hospital (Mass Gen) and three affiliated community hospitals during four time periods between January 2020 and October 2021:
Pre-COVID, January 2020 - March 2020
COVID peak, March 2020 - May 2020
Post-COVID peak, May 2020 – November 2020
Post-Vaccination period, December 2020 – October 2021
Patients were categorized by age (18 – 64 and 65+); race (white or non-white), language (English or Non-English speaking), and insurance type (private insurance, Medicare or Medicaid).
Overall, cancer-related CT volumes declined an average of 42.2% during the COVID peak period compared to the pre-COVID baseline. CT volumes returned to the pre-COVID baseline during the post-peak period and increased an average of 11.1% above pre-COVID baseline during the post-vaccination period.
"The overall trends we observed in our study weren't surprising as they mirrored previously published research," she said. "The increase in cancer-related imaging utilization during the post-peak and post-vaccination periods could reflect both a return to full access to care as well as an increase in cancer incidence.
Disparities Noted in Certain Groups
However, the analysis of cancer-related CTs performed per person revealed disparities across race, language, and insurance categories. Patients who were white, English-speaking, or who had private insurance or Medicare experienced an increase in the number of CTs performed per person (CTs/person) across all time periods.
"This was not the case for non-white, non-English speaking, and Medicaid patients, which is very concerning," she said.
The number of CTs/person remained the same as the pre-COVID baseline for non-white, non-English speaking and Medicaid patients across all the study periods.
"The increase in CTs/person experienced by the white, English-speaking, and private insurance/Medicare patients may indicate that these patients were sicker when presenting for care," she said. "It also could reflect system or provider bias in favor of these patients or a lack of resources to connect non-white, non-English and Medicaid patients to care."
In response to the results, the study's senior author, Marc Succi, MD, said Mass General has created outreach and language translation initiatives to mend the disparities in cancer-related imaging.
Access the presentation, "Disparities in Cancer Imaging Trends During the COVID-19 Pandemic and Recovery at Four Hospitals in Massachusetts," (M1-SSNPM01-2) on demand at Meeting.RSNA.org.