Polygenic risk scores (PRSs) can help improve prediction and prevention of breast cancer, according to RSNA 2020 research.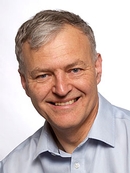 "Risk stratification is a powerful approach," said Doug Easton, PhD, director of the Centre for Cancer Genetic at the University of Cambridge, U.K., during the Hot Topic session, "Integrated Diagnostics-Risk Predictions of Breast Cancer."
Dr. Easton discussed how large-scale genetic analysis allows clinicians to better stratify women by their risk of developing breast cancer, which in turn can help women make screening decisions, predict more severe subsets of the disease and lead to increased survival rates.
The body of research on common risk variants (SNPs) has been growing for years, but international collaborations such as the Breast Cancer Association Consortium (BCAC) and the Consortium of Investigators of Modifiers of BRCA1/2 (CIMBA), allowed for large-scale array genotyping with hundreds of thousands of samples. This work has led to the discovery of 313 genetic markers tied to breast cancer risk.
"The individual effects of these markers are small," Dr. Easton said. "In order to make use of them in risk prediction, we have to combine their effects."
"The simplest way of thinking of this is in terms of the number of risk alleles someone carries. No one carries all or none. Most people are in the middle somewhere," he explained.
Calculating the Weighted Sum of Risk
Polygenic risk scores (PRSs) calculate the weighted sum of risk alleles and use retrospective and prospective studies to validate and test the scores. The data shows that the estimated lifetime risk for a woman to develop breast cancer by age 90 ranged from 2% for women with the lowest PRSs to 30% for those with the highest scores.
For estrogen receptor-negative breast cancer, a more rare but deadly subset of the disease, the risks ranged from .55% to 4% risk over a woman's lifetime depending on her PRS.
With such wide ranges, improved stratification based on risk can help improve targeted screening programs for women who would most benefit and direct certain women to increased surveillance based on their risk.
The research also weighs markers for the more aggressive estrogen receptor negative breast cancer, which can differentiate treatment decisions and hopefully lead to increased survival rates.
While PRS studies were originally conducted using samples from European women, recently published work has shown that PRS is also predictive in women of other ancestries including East Asian descent. PRS is also predictive in male breast cancer, contralateral breast cancer and in predicting breast cancer in carriers of known mutations such as BRCA1 and BRCA2.
Polygenic Risk Scores Combined with Other Factors
While PRS is an important factor in predicting breast cancer risk, it should not be used alone.
"In practice we want to use PRS in combination with other factors such as lifestyle, family history, breast density and others," Dr. Easton said. "Comprehensive risk prediction is best."
That is accomplished through a risk model such as the Breast and Ovarian Analysis of Disease Incidence and Carrier Estimation Algorithm (BOADICEA), a computer program that calculates the risks of breast and ovarian cancer in women based on their family history.
PRSs are currently the basis of ongoing studies on risk adapted screenings including the WISDOM (Women Informed to Screen Depending on Measures) study in the U.S., and MyPeBS (My Personal Breast Screening) in the European Union.
Sessions were also presented by Sarah Vinnicombe, MD, radiologist at Thirlestaine Breast Centre at the University of Dundee, U.K., and Despina Kontos, PhD, Professor at Perelman School of Medicine at the University of Pennsylvania, who spoke about how biomarkers such as density and texture can help with risk prediction.
For More Information:
View the Hot Topic Session Integrated Diagnostics-Risk Predictions of Breast Cancer — SPSH51 at RSNA2020.RSNA.org.
Breast imagers: Does your practice use risk factors to customize screening recommendations?

To learn more, check out SPSH51: Hot Topic Session: Integrated Diagnostics-Risk Predictions of Breast Cancer. #RSNA20

— RSNA (@RSNA) December 4, 2020