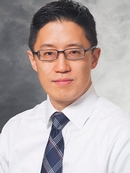 Is there a place for orthobiologics such as platelet rich plasma injections in the treatment of musculoskeletal injuries? Experts weighed in during a Friday controversy session.
Interest is growing in the role of orthobiologics — substances with the potential to regrow and repair parts of the body's musculoskeletal system — to treat tendinosis, according to Kenneth S. Lee, MD, professor of radiology, Division of Musculoskeletal Radiology at the University of Wisconsin School of Medicine. In fact, Dr. Lee said 7% of all physician's visits involve tendinosis, and tendinosis accounts for up to 50% of all sports injuries.
"Tendons have poor healing capacity and undergo degenerative changes," Dr. Lee said. "Injuries occur in young, active patients. There is a strong desire to return to activity, and in some patients there is an avoidance of surgery. There is a treatment gap between those who get better with conservative therapy, all the way to those who require surgery. That is a gap that orthobiologics is filling."
The orthobiologic that has received an extraordinary amount of attention is platelet rich plasma (PRP) therapy, which is defined as that which achieves a concentration of platelets five times more than found in normal blood.
Dr. Lee explained that platelets are essential to healing and undergo three phases: (1) platelet activation, (2) release of growth factors and (3) inciting an inflammatory cascade to help with the healing response.
"Tendons have low vascularity and a limited exposure to these growth factors, and PRP can deliver a high concentration of growth factors to promote tendon healing," Dr. Lee said.
Limitations of PRP Should be Considered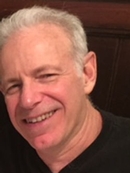 But while PRP is a promising technique for the treatment of tendon disorders, there are limitations to consider, argued Ronald S. Adler, MD, PhD, professor of radiology, New York University Department of Radiology.
Dr. Adler compared PRP to other forms of intratendinous therapy — specifically dry needling, autologous whole blood, or the Tenex FAST procedure.
While the logic behind the use of PRP is quite sound, Dr. Adler said, there are some practical issues that make its use more problematic. For example, it may not be covered by insurance which could result in substantial out-of-pocket costs. In addition, there is some controversy about whether leukocyte-rich or leukocyte-poor PRP preparations are optimal, and questions about which of over 20 PRP kits to choose.
He also noted that the procedure can be painful.
"You are usually injecting into a confined space, under pressure, so the patient usually experiences quite a bit of pain," Dr. Adler said. "And because the pH of anesthesia can inactivate the platelets, generally speaking we apply little or no anesthesia when we do the procedure, so that actually augments the pain response that patients experience."
Instead Dr. Adler advocated for dry needling and autologous blood, which he said achieve similar outcomes to PRP, are safe, and — at least in the case of dry needling — is less painful. As for the Tenex FAST technique, he said that was also well tolerated by patients, is safe, and has been shown to have similar outcomes as PRP.
Literature Review Shows Inconsistent Results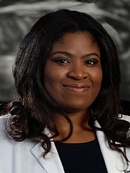 Results of studies looking at the evidence for the efficacy of PRP for muscle injury have been inconsistent, noted O. Kenechi Nwawka, MD, associate attending radiologist, Hospital for Special Surgery, and associate professor of radiology, Weill Cornell Medical College.
The literature does suggest there is good evidence for the efficacy of PRP in treatment of patella tendinopathy, lateral epicondylitis, plantar fasciitis and osteoarthritis (OA), she added.
"The literature review shows efficacy in tendinopathy and osteoarthritis, particularly knee OA and hip OA, and is less clear for muscle injury," Dr. Nwawka said. "If you are a musculoskeletal radiologist incorporating PRP into your practice, it will keep you on the leading edge of image-guided patient treatments."
Adding PRP to Practice Requires Investment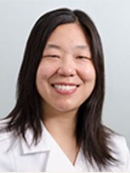 Providers will need to make several changes in order to introduce PRP into their practices, said Connie Y. Chang, MD, Division of Musculoskeletal Imaging and Intervention, Department of Radiology, Massachusetts General Hospital.
For example, musculoskeletal radiologists incorporating PRP into their practices will need to develop a patient-centered practice rather than one centered around procedures. As explained by Dr. Chang, PRP involves multiple patient visits, patient counseling, the management of pain, and requires a close patient relationship.
Additionally, practices will need to develop systems for dealing with out-of-pocket costs since many orthobiologics, including PRP, are not consistently covered by insurance companies, and they will have to invest in new equipment and new personnel, and invest time in developing a referral base.
"These are considerations you should think about before starting PRP in your practice, because it is an investment," Dr. Chang said.
For More Information:
View the RSNA 2020 session Platelet Rich Plasma (PRP) and Musculoskeletal Injectables – Show Me the Science — SPSC42 at RSNA2020.RSNA.org.