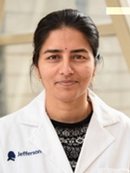 Creativity, communication and calm breathing are just a few methods presenters suggested for dealing with the stressors of radiology residency during the session, "Creating a Culture of Well-Being in Education."
A majority of radiologists, 55%, are experiencing symptoms of burnout, according to a study referenced by Achala Donuru, MD, associate professor in the Department of Radiology at Thomas Jefferson University Hospitals in Philadelphia.
As a full-time academic radiologist, resident mentor, medical school instructor and mom of two kids, Dr. Donuru understands how it feels to be pulled in a number of different directions.
But she encourages radiologists to strive for a work-life balance for the benefit of their patients, their families and themselves.
"Life is a process and so is striving for balance," Dr. Donuru said.
Asking for Help Signals Self Awareness
Medical school is long and stressful by design, which means talking about stressors and seeking healthy outlets is extremely critical, said Neeraj Lalwani, MD, associate professor of abdominal imaging at Virginia Commonwealth University School of Medicine, Richmond.
"Well-being in residency impacts relationships with patients and peers as well as overall performance," Dr. Lalwani said.
Stressors may include moving to a new city, financial difficulties, professional responsibilities, teaching or supervising, long work hours, sleep deprivation and lack of balance with personal life, according to Dr. Lalwani.
Inability to deal with those stressors can lead to professional issues such as difficulty focusing, lack of empathy, poor judgement and medical mistakes. Personally, it could lead to depression, exhaustion, unhealthy eating habits, loneliness or even suicidal tendencies.
"Asking for help is a sign of self-awareness," Dr. Lalwani said. He also encouraged residents to find a mentor, learn to say "no" and talk to their fellow residents about how they are feeling.
Combatting COVID-19 Stress
The COVID-19 pandemic is likely making life more stressful for many radiologists due to social distancing and isolation, additional childcare responsibilities, economic implications and health concerns, Dr. Donuru said.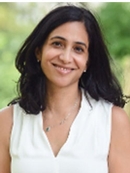 She encouraged residents to get out and enjoy nature when they can, connect virtually with friends and family, and create and maintain a routine.
These stressors can be more difficult for women and minorities who are underrepresented in radiology and may feel more alone.
"Radiology is one of the least racially diverse specialties with an underrepresentation of females and minorities in medicine across all practice levels," said Amita Kamath, MD, program director, Diagnostic Radiology Residency at Icahn School of Medicine at Mount Sinai West, New York City.
Women make up only 28% of diagnostic radiology residents despite making up half the U.S. population, Dr. Kamath said.
"Having a diverse workforce helps enhance creativity, productivity, problem solving, innovation, loyalty and teamwork," Dr. Kamath said.
"The benefits of creating this environment in radiology education, research and practice will naturally follow."
Art, Breathing as Techniques To Alleviate Stress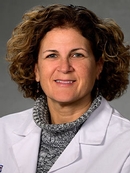 Aside from finding a healthy work-life balance, several presenters shared other methods for handling stressors related to their profession.
Susan Summerton, MD, associate professor, clinical radiology at the University of Pennsylvania, Philadelphia, began looking at imaging scans with an eye for art and noticed letters or patterns in different images. Tapping her own creativity, she put them together to spell out words of encouragement or make gifts for family and friends.
She shared other examples of radiologists who have expressed their creativity through painting, photography, cookie decorating or other forms of art.
"Wellness is our goal," Dr. Summerton said. "Wellness is the absence of stress or learning to control stress. Joy is a manifestation of wellness. My art has brought me joy and brought joy to the lives of others."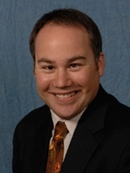 Drew Caplin, MD, program director of the Interventional Radiology Residency Program and assistant professor at the Zucker School of Medicine, Hofstra University in New York, said simple breathing exercises help him refocus during moments of stress.
For example, he encouraged the audience to pick three of their five senses such as sight, hearing and touch. Sit quietly, concentrate on breathing deeply and think of five things you see. Then close your eyes and think of five things you hear and five things you can feel.
"By the time you are done, you will generally be calm in both body and mind and be able to bring yourself back to the present," Dr. Caplin said.
For More Information:
View the RSNA 2020 session, Creating a Culture of Well-being in Education — RC102 at RSNA2020.RSNA.org.
How do you relieve stress?

To learn more about this topic, check out RC102B: Challenges, Stressors, and Coping in Radiology Residency. #RSNA20

— RSNA (@RSNA) December 4, 2020