Using experience gained during the SARS pandemic of 2002, Bien Soo Tan, MD, shared system-based interventions to support stressed, anxious health care workers during an RSNA 2020 presentation.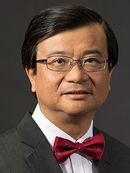 By definition, post-traumatic stress disorder (PTSD) occurs when a person is exposed to a catastrophic event involving actual or threatened death or injury. However, Dr. Tan said repeated indirect exposure as part of one's professional responsibilities is also considered traumatic.
"While we often think of a war veteran when we think of PTSD, the COVID-19 pandemic is certainly a traumatic event for all health care workers," said Dr. Tan, past chair for radiological sciences, Singapore General Hospital, and a member of the RSNA COVID-19 Task Force.
He said it's no wonder that a recent issue of Scientific American predicted that psychological trauma will be the next crisis for health care workers.
"They are not just treating a flood of critically ill patients, they are risking their own health, witnessing higher rates of death and experiencing breakdowns of protocol and support," he said.
Dr. Tan cited recent surveys that reveal two very different mindsets between U.S. radiologists and his own colleagues during the COVID-19 pandemic. Of nearly 700 U.S. radiologists surveyed in April, 61% reported anxiety levels of 7 on a scale of 1-10. By contrast, only 6.7% of the 180 radiology staff at Singapore General Hospital surveyed between March and July this year reported having moderate to severe anxiety.
"Our initial response to the Covid pandemic was based on our experience with SARS," Dr. Tan said. "Looking after our people was a priority from the beginning."
During a crisis, Dr. Tan said, people need four things from leadership: to be heard, protected, prepared and cared for.
He suggested employing system-based interventions, including developing robust workflow protocols to maintain a safe workspace, ensuring sustainable work hours, providing training and showing appreciation to all staff.
"Listen to every group and their individual needs and concerns," he said. "Open multiple feedback channels and use different platforms, understanding the preferences of different generations."
Lifestyle Changes Help Beat Burnout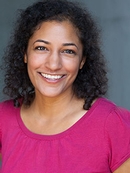 The pandemic, political turmoil and climate change are compounding the high clinical workload and feelings of isolation and loss of control that radiologists experience on a day-to-day basis, according to Aarti Sekhar, MD, associate professor, Emory University School of Medicine.
"There's all the more reason to talk about the antidote to burnout," Dr. Sekhar said. "We need to build up our wellness muscles so that we can thrive when stressors happen."
In a creative video presentation, Dr. Sekhar provides ample ways to break through the buzz and achieve personal wellness. She recommends focusing on four areas that are within our control: gratitude and a growth mindset, mindfulness, time affluence and sleep.
"Our subjective well-being is 50% set by genetics, only 10% set by life circumstances and 40% set by our thoughts and habits," she said. "We have a lot of control over our well-being, depending on our mindset."
If you've been unsuccessful in practicing gratitude in the past, Dr. Sekhar offered an ancient method practiced by the Stoics called negative visualization — imagining what it would be like to not have your home or family.
"In a growth mindset, challenges or failures are seen as an exciting opportunity to grow, which takes you into the realm of creativity and curiosity, like making a fun video for RSNA," she said.
Practicing mindfulness doesn't require meditation, Dr. Sekhar said, but just being more present in each moment of the day, not perseverating about the past or worrying about the future.
To build time affluence, she uses a personal assistant to better manage her work-life integration. And like the LA Laker LeBron James, Dr. Sekhar discovered she needs about 10 hours of sleep at night.
"Burnout is really affecting our workforce and we need both an institutional and a personal commitment to wellness," she said. "I hope you can find what works for you."
For More Information:
View the RSNA 2020 Hot Topic Session: Impact of COVID-19 on Workforce Resilience — SPSH58 at RSNA2020.RSNA.org.