The role of radiologists in stroke imaging is changing, according to an expert who presented during a Hot Topic session on Saturday.
"Now, more than ever, radiologists play a significant role in terms of determining whether or not an acute stroke patient is eligible for revascularization therapy," said Max Wintermark, MD, professor of radiology and chief of neuroradiology, Stanford University.
Dr. Wintermark moderated the session along with Howard Rowley, MD, the Joseph F. Sackett Professor of Radiology and a professor of neurology and neurosurgery at the University of Wisconsin School of Medicine and Public Health, Madison.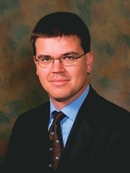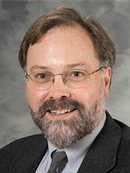 "As a result of recent stroke trials, neuroimaging has come to play a crucial role in managing acute stroke patients," Dr. Rowley said.
The trials discussed included the MR CLEAN: A Randomized Trial of Intra-arterial Treatment for Acute Ischemic Stroke, REVASCAT, a Randomized Trial of Revascularization, Endovascular Treatment for Small Core and Proximal Occlusion Ischemic Stroke (ESCAPE), Solitaire™ With the Intention For Thrombectomy as PRIMary Endovascular Treatment (SWIFT PRIME) Trial, EXTEND-AI,DEFUSE 3 and DAWN.
CT as the New Minimum Standard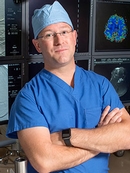 According to Jeremy Heit, MD, PhD, an assistant professor of neuro-interventional radiology at Stanford University, a primary impact of these trials has been a significant increase in the use of thrombectomy.
"Thrombectomy has been shown to be a highly effective method for treating stroke patients with an appropriate imaging profile when done within a 24-hour window since time of onset or when the patient was last seen as normal," Dr. Heit said. "In light of this, I fully expect to see indications for thrombectomy to continue to expand, although future studies will be needed to validate these indications."
Along with this increase in thrombectomies has come a call to make CT the new minimum standard, according to Richard Aviv, chair of the Department of Radiology at the University of Ottawa, Ontario, Canada.
Along with numerous advantages including a short acquisition time, wide accessibility and a low radiation risk, CT offers the high sensitivity needed to identify the site of occlusion.
"The ease of identifying a proximal vessel occlusion is the most significant driver for including CT angiography in stroke workup at the time of suspected stroke onset," Dr. Aviv said. "The expansion of CT angiography represents a paradigm shift in hospitals that are not a comprehensive or primary stroke center."
Trials Show MRI is Invaluable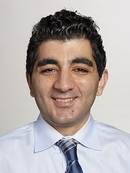 That said, no one is suggesting there is not a role for MRI in stroke, according to Kambiz Nael, MD, a professor of radiology at the UCLA School of Medicine, Los Angeles, who said MRI offers advantages over CT.
Recent trials have shown MRI to be an invaluable tool for assessing stroke patients for targeted therapeutics, Dr. Nael said. Specifically, MRI can be used to assess eligibility for endovascular treatment up to 24 hours from the stroke onset and provide thrombolytics in patients with unwitnessed stroke.
"The major advantage of MRI over CT is the availability of diffusion, which allows for a more accurate estimate of the ischemic core," Dr. Nael said. "Another key advantage is that MRI excels at stratifying stroke mimics, which can account for 20 to 30% of all patients initially admitted for stroke."
Yet despite these advantages, MRI remains significantly underutilized. However, this could soon change. "Streamlined safety screening, faster protocols and MRI exams with a smaller footprint will improve accessibility and access," Dr. Nael said.
Neuroimaging is a Cornerstone of Managing Stroke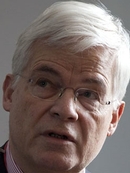 Recent trials have also touched on the imaging of cerebral edema.
Rüdiger von Kummer, MD, senior professor of neuroradiology at the University Hospital in Dresden, Germany, explained that the two types of early ischemic edema – cellular and ionic – are markers of two different blood flow thresholds.
"Ion pump failure causes neuronal dysfunction and cellular swelling that is easily detected with diffusion-weighted MRI," Dr. von Kummer said. "More severe brain tissue ischemia triggers net water uptake that can be quantified and monitored with CT."
According to recent trials, pharmacological inhibition of water uptake may be a new concept of ischemic stroke treatment, Dr. von Kummer added.
"This all shows that neuroimaging is now a cornerstone of managing acute stroke patients," Dr. Wintermark concluded. "As such, radiologists play a critical role in ensuring an optimal outcome for these patients."
For More Information:
View the RSNA 2020 session Stroke Imaging—How Recent Trials Are Changing Radiologists' Practices — SPSH20 at RSNA2020.RSNA.org.