When COVID-19 broke out across the globe, radiologists began looking for ways to use artificial intelligence (AI) to fight the pandemic.
Nearing the end of 2020, radiologists from the United States (U.S.) and China shared what they have learned about the coronavirus and AI during the RSNA 2020 Hot Topic Session, "Artificial Intelligence-Decision Support: The Coronavirus Experience in the USA and China."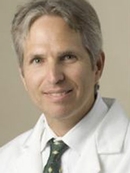 While COVID-19 cases dominated in China during the initial outbreak, the U.S. now has the most coronavirus cases, said Greg Zaharchuk, MD, PhD, professor of radiology at Stanford University, CA.
Dr. Zaharchuk discussed how AI tools have helped diagnose COVID-19 and predict the course and severity of the disease.
Both CT and chest radiographs have been frequently used to diagnose coronavirus because they are readily accessible and can be read quickly, but researchers soon demonstrated that AI helped improve diagnostic speed and accuracy.
"Early in the pandemic when systems were overwhelmed and there was a lack of access to diagnostic tests, this AI application was quite important," Dr. Zaharchuk said.
He referenced a September 2020 Radiology study, "Diagnosis of COVID-19 Pneumonia Using Chest Radiography: Value of Artificial Intelligence," which demonstrated that a trained AI tool was able to differentiate COVID-19-related pneumonia from other types of pneumonia with performance exceeding that of experienced thoracic radiologists.
In addition, there is another application for AI treating COVID. "Besides diagnosis, AI is important to predict the severity of COVID-19," Dr. Zaharchuk said.
He highlighted a July 2020 study in the RSNA journal Radiology: Artificial Intelligence, "Automated Assessment and Tracking of COVID-19 Pulmonary Disease Severity on Chest Radiographs using Convolutional Siamese Neural Networks," which reported on an AI tool developed to track disease change and predict intubation or death over the following three days.
"There are a lot of resources out there and more are coming," he said.
AI Optimizes Workflow in China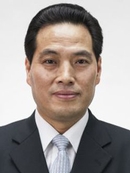 As in the U.S., China quickly applied AI tools to help fight the pandemic in critical ways, said Shiyuan Liu, MD, PhD, professor and chairman of the Department of Radiology at the ChangZheng Hospital in Shanghai.
"The first role of AI is to optimize workflow and facilitate infection control," Dr. Liu said.
An intelligent scanner allows contactless examinations, improves workflow efficiency, and makes infection control easier, protecting the medical staff, Dr. Liu said.
"Second, AI has helped radiologists work more efficiently," Dr. Liu said. "Fast screening is difficult. Doctors are busy and there isn't enough manpower, but AI can screen and help with rapid triage of patients."
Open-Source Database Will Aid AI in the COVID Fight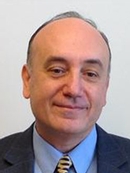 National and international collaboration has facilitated rapid progress in understanding and treating COVID-19, said Berkman Sahiner, PhD, a researcher at the Division of Imaging, Diagnostics, and Software Reliability in the Center for Devices and Radiological Health at the U.S. Food and Drug Administration (FDA).
Dr. Sahiner discussed the recent launch of the Medical Imaging and Data Resource Center (MIDRC), an open-source database with medical images from tens of thousands of coronavirus (COVID-19) patients. MIDRC will aid AI development and medical advancement to battle COVID-19.
MIDRC is a collaborative effort between RSNA, the American College of Radiology (ACR) and the American Association of Physicists in Medicine (AAPM). MIDRC is funded by the National Institute of Biomedical Imaging and Bioengineering (NIBIB) under the National Institutes of Health (NIH).
The goal of MIDRC is to create an open access platform to collect, annotate, store and share COVID-related medical images.
"The project also includes research to expedite translation of AI from scientific findings and technical resources to public dissemination and clinical benefit," Dr. Sahiner said.
"Radiology is leading the way in new applications and novel thinking about AI in medicine," Dr. Sahiner added. "MIDRC promises to be a major resource for AI development for COVID-19 and beyond."
For More Information:
View the RSNA 2020 session Artificial Intelligence—Decision Support: The Coronavirus Experience in USA and China — SPSH53 at RSNA2020.RSNA.org.